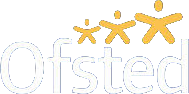 All about EYEFS
Early education is very important for children since it aids social, emotional as well as physical development. Early education helps overall development in children and also helps them grow up as responsible adults. According to neurological researches, the early years play an important role in a child's brain development. This is the reason why it is important that the children are exposed to the right activities and learn according to a structured framework.

The EYEFS, Early Years Foundation Stage is a UK government framework that is responsible to set out the welfare and development goals for children from birth to the age of 5 years. It is a must that all day care centres, nursery schools and ofsted-registered early years' providers follow the EYEFS standards. The EYEFS framework should also be used to monitor the development and progress in children.

Understanding the 7 Areas of Learning & Development

In the early years children are encouraged to learn through games and play. According to the EYEFS regulations there are 7 areas of learning and development; first three of which are known as the 'Prime' areas and the other four as 'Specific' areas. Each area has some specific goals which are as follows:

Personal, Social and Emotional Development


Self-confidence and awareness
Being able to manage feelings and behaviour
Making relationships with peers and other people
Goal: Children learn to be confident and try new things; they become more responsible of their behaviours and emotions and learn to co-operate with peers.
Communication & Language
Speaking
Understanding
Listening and attention
Goal: Increase attention so that the children listen attentively, follow instructions, and express their feelings through speech.
Physical Development
Moving and handling
Health and self-care
Goal: Children become stable and take control of themselves when playing or moving and understand the importance of good health.
Literacy
Goal: Children learn to read and understand simple sentences and use their phonic knowledge to write words.
Mathematics
Shapes, Space and Measure
Numbers
Goals: Children learn numbers from one to twenty, identify shapes and hget an idea of the dimensions (measure).
Understanding the World
The World Around
People and Communities
Technology
Goal: In this stage children talk about past and present events, understand the differences and similarities between relationships and become aware of different technologies.
Expressive arts and design
Being Imaginative
Exploring and using various media and materials
Goal: Children learn to sing, dance and create music and learn about different types of media.
When choosing a nursery school or day care for your child, make sure that they follow the EYEFS regulations and have the activities designed to develop the above mentioned areas. Children should be given the opportunity to explore their creative side and learn through it. As parents, we must also encourage our children to engage in imaginative play, ask questions and explore the world around in their own way.