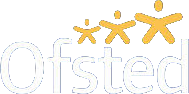 Healthy Eating for Nursery Children-Benifits of a Balance Diet
Every child deserves a healthy start in life. Getting the balance right in the early years can have a positive impact on a child's long-term health and development. This is the time when food preferences are being formed and children are becoming more active. Hundreds of nurseries, pre-schools and children's centres are using Eat Better, Start Better programs. KKDC staff says they now feel more confident on feeding the children they look after – whether that is the knowledge ofwhat portion sizes to give, understanding food labels or catering for fussy eaters. It is essential to meet the welfare and nutrition requirements of the Early Years Foundation Stage.

Listed below are some of the guidelines which will help you assess whether the nutritional standards are met by your day care provider:

Rule 1

Most daycare nurseries in Bucks are equipped with the latest nutritional guidance for the under fives. This provides healthy snacks and well balanced meals, including a vegetarian option, for children every day. Notice boards at the nurseries show the daily menus for the current and coming week. They also take into account the cultural and dietary needs of individual children, including any food allergies.

Rule 2

Young children need energy (in the form of calories from food) and nutrients such as protein, carbohydrate, vitamins and minerals to make sure that their bodies work properly and grow. For a healthy start in your child, encourage your child to try lots of different foods. Any menu provided by your child's setting should include something from each of the main food groups. Example-Starchy foods – bread, rice, potatoes, pasta, fruit and vegetables, milk and dairy foods, Meat, fish, eggs, beans and other sources of protein.

Rule 3

Many daycare nurseries in Buckslike KKDC provide freshly cooked lunches for children during the day. Your child's setting is required to follow food hygiene standards and good catering practice. It is always important to check with the setting beforehand. Some settings prepare children's lunches somewhere else and may only reheat the food on the premises. Ask to check menus and find out how your child's dietary needs will be met. According to EYFS guidelines mentioned below, here are the benefits of a balanced diet-


It helps to improve their concentration, learning and behavior. Promotes proper physical growth and development.
Builds up their strength. Promotes resistance to infection.
Gives plenty of energy.
Minimises future health risks like iron deficiency anemia, obesity, type 2 diabetes, heart disease, stroke, cancer and dental decay.
Helps them to establish healthy eating patterns and habits for life.
Make sure you notify the setting manager and your child's key person about any specific information relating to your child's eating habit. Read through setting policies on administering first aid and medication. If there is any doubt about the severity of your child's reaction to a food, you need to feel reassured by the setting that they will call an ambulance immediately. After all you need to do your research very efficiently to safeguard your child's health above all.