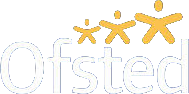 3 Benefits of Day Care Nurseries in Bedgrove:
Date:
18 / September / 2017
Young parents are stressed with juggling many things in their lives. There is no doubt that with both of them working, spending quality time with their children has become increasingly difficult. You will be hard pressed in today's world to manage the workload. Many people struggle to come up with this increased scrutiny and choose to either work from home or give up on their careers entirely. This problem can be sorted out if you have a daycare nursery nearby. Full day care nurseries in Bedgrove are readily available. You could find them to be a very viable option when it concerns your children. There are some great advantages which you may have if you choose day care nurseries in Bedgrove by keeping in mind the points listed below.

Full daycare

A daycare nursery takes care of children during the parent's absence. This means that during the time when either of the parents is unavailable they will provide with their services. Their services start from the morning when either of the parents drops the child at thedaycarecenter to the time either of them comes over to receive them during the evening. This ensures that the child is not left unattended during their parent's absence. There are good daycare nurseries in Bedgrove to support such parents with small children.

No need for nanny or babysitters

Parents can find that these daycares are a good reason notto employ a nanny at home. Once you keep your child at these daycarecenters, they will only be back once either of you gets back home. This means they will have a parent around themselves once back. Thus the need to employ a nanny becomes less. Besides, the child will get to be with their parents for more time helping develop the parent-child bond further.

Safe and secure environment

All day care nurseries in the UK need to be certified by local and related authorities. This ensures that the hygiene and safekeeping standards are consistent throughout the industry for them. Now, once the nurseries are certified, you could ask them if they provide for video monitoring services. Most daycarenurseries in Bedgrove have come a long way and adopted various measures to establish themselves with the latest technology. They screen their staff by evaluating their past work record and have adopted many innovative measures to ensure that the children are safe during their stay with them.
By any means, daycarecenters have not become replacements to parental care. They are merely helping out parents when they are not near them. Besides, they help both the parents to further their careers and bring additional income to the household. Daycare nurseries in Bedgrove have a new and reputed name joining them. "Kids Kingdom Day Care" have opened up in the town offering their services. You can trust the name as they provide round the clock monitoring services. They provide an affordable alternative in the already crowded market. Call them or visit them to know more about their services today.