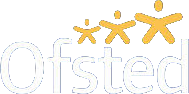 Benefits of Putting Your Child In A Private Nursery In Aylesbury
Date:
29 / November / 2018
The necessity of sending children to day care nurseries has increased over the years for many reasons. However, the main reason being working parents who find it difficult to juggle between work and child care, day care nurseries or private nurseries offer them an easy solution along with peace of mind when they are away. There are various reasons why parents prefer to put their child in a private nursery in Aylesbury instead of appointing a nanny in the house to look after their child during their absence.
Quality Care
A top-rated private nursery in Aylesbury will provide quality care to each child and make sure that they feel comfortable during their stay at the nursery. They have the perfect child to care giver ratio so that each child is attended to whenever they need attention, food or play.
Play Time
Private nurseries in Aylesbury encourage the children to play all kinds of games for their age. They encourage learning through play where the children do not feel the pressure of learning and get to learn a lot of life skills through play. They are given a variety of toys to play with, numbers and colours to deal with. This way they get to learn a lot of things which equip them to handle life in a much easier way when they join the school.
Quality Time with Other Children
When you have a child at home, they spend all their time with adults. However, when it is a private nursery, your child will get to spend a lot of time with other children of the same age group. This will help your child to learn to share and to care. Also, they will be able to make friends a lot faster when they start spending with other children from a tender age.
For all your private nursery needs, you can reach out to Kids Kingdom Day Care, a day care nursery based in Aylesbury. They are many years into looking after children during the absence of their parents and have been doing it successfully over the years. You can speak to the staff of KKDC and discuss your child's requirements with them. You can also let them know about any specific behaviour if your children have so that they deal with the child accordingly and help him feel happy and comfortable at the day care.