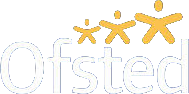 5 Benefits of Sending Your Child to a Private Nursery in Buckinghamshire:
People send their children to nurseries for various reasons. The time duration for which they keep their children in nurseries, depends on their personal requirements and their commitments towards other things such as work, studies etc. It may be a little difficult for the children at the beginning to adjust and get comfortable with the environment that the nurseries provide However, slowly they start enjoying the time they spend with other children of their age and making friends while they play together.
Here are a few benefits of sending your child to private nurseries:
Your child gets to spend time with other children: If you send your child to a nursery, he/she would be able to spend a lot of time with other children of her age. This helps your toddler in learning to share things with others. Good private nurseries in Buckinghamshire train their staffs in such a way that they provide the perfect environment for development and growth of your child.


Children get a lot of playtime: Playing is a great way to keep the children busy and involved with something they love to do. Nurseries provide a common platform to the children where they learn things together. The children involve themselves in group activities. Nurseries follow a play based learning structure. So, the children learn and develop new skills while they play.


Children learn how to socialize, behave with people and get ready to start formal schools: Private nurseries in Buckinghamshire follow structured system to provide education to the children and make them learn while they play. This helps them to adapt themselves in different social setups and get comfortable with the presence of other people. This helps in building up confidence in the children and prepares them to start formal schools and be comfortable in the learning environment of the schools.


Nurseries provide replacements if your child's caregiver takes a day off: One more advantage of sending your child to a nursery is that if your child's caregiver takes a day off, they will provide a replacement. This will save you from the hassle of looking for another caregiver on a day when you are rushed up for other work or commitment.


Parents can relax while the children are at the nursery: If you send your child to a private nursery, you can relax about the fact that your child is being looked after properly when you are away. Nurseries in Buckinghamshire provide a platform where your child is safe with them.
The best part of sending your child to private nurseries in Buckinghamshire is that, you can check the progress of your child with them regularly and get feedback from the caregiver as well as their management team. However, you should always research a bit before you enroll your child with them. You should find out if they are licensed to run the center or not. You should also check their safety standards, cleanliness, quality of the service, availability of on call doctor during emergency and more.
Good nurseries in Buckinghamshire such as "Kids Kingdom Day Care"is equipped to the highest standard to provide the best care and learning experience in your child's developing years.