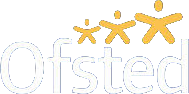 Clebrating Diversity and All Festivals
It is very important to teach the children to respect diversity from a very young age. With shrinking boundaries and increasing competition, we need to take stock at what we are teaching our children about cultural diversity and human values. This will not only help children with their overall development, but will also help them grow up as responsible individuals.

It is essential that parents as well as nursery schools celebrate diversity and help the children learn about the different cultures and their values. The inclusion manager at the Pre-school Learning Alliance, Nicola Gibson strongly believes that it is very important that children in their formative years "learn positive attitudes and behaviours towards those with different identities to their own".

She also adds, "By providing children with naturally occurring day-to-day experiences of diversity rather than just periodic events, children will learn to embrace and not fear difference."

How can nursery schools encourage cultural diversity in classrooms?

The first and the easiest way to teach children about cultural diversity in classroom, is by allowing them to celebrate various festivals. Most schools in UK celebrate Christmas and Easter, but to teach the importance of cultural diversity the nursery schools can encourage the children to celebrate Hanukkah, Diwali, Eid and other festivals. The teachers can also explain the significance of each festival to help the children understand each culture. The head of children's services at London Early Years Foundation, Karen Walker says, "At LEYF, our emphasis is always on cultural not religious focus, as we do not wish to impose any religious beliefs on children at this young age."

There are many other ways in which the nursery schools help children learn how to respect the diversities. For example, the Pre-school Learning Alliance's Yarnton Way Nursery in Erith, Greater London, organise an annual multicultural evening to celebrate the cultures. Children and their parents are invited and are requested to wear traditional clothes and bring cultural foods for everyone, so that each child gets to know about the other cultures. Many nursery schools encourage the children to speak in their own languages to help other children understand the various languages that are being spoken worldwide. A number of nurseries employ speech and language therapists, who work closely with the children to support them learn English as their second language.

The nursery schools should try to incorporate diversity into the day to day activities by putting up photographs, teaching music and dance from different cultures, etc. By doing this the nurseries can make the children feel special and develop sense of pride and belonging. The head of child experience and safeguarding for Complete Childcare Ltd, Jen Bourne says, "It is so very important to appreciate each child's culture and celebrate with them during important religious events and festivals, as this is what shapes us all up as respectful individuals in the world."

In order to make the children more responsible and respectful of everyone else (in the class and in the society), it is very important to celebrate diversity at home as well as in their classrooms. So, start celebrating diversity and all thefestivals to encourage your children respect the diversities.