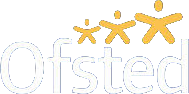 Tips to Settle Your Child in Day Care Nurseries in Buckinghamshire
The importance of day care nurseries is growing with the growing number of working parents. The cost of childcare and daily living is rising every day, so it is essential that both parents earn a livelihood, to give the child a bright future. One of the major decisions working parents have to take about their children is leaving them with day care nurseries in Bucks. Leaving the child with someone else other than your family member is a heart-wrenching experience for the parents and this stressful situation can affect your child in many ways.

Tips to Settle Your Child at a Day Care Nursery in Bucks

The key to make children happy and adjustable to change is by being happy and stress-free yourself. If you are working, you have no other way than to leave your child with a day care nursery in Bucks,so start preparing yourself as well as your child in advance.This will make the transition from home to nursery smooth for both of you.

The process starts with searching good day care nurseries in Bucks and then interviewing the staffs to ensure that they are the best people to take care of your child. Once you have whittled downto the best day care nursery for your child, you should start preparing your child mentally and emotionally. Here are a few tips that will help you to prepare your child for the transition:

1. Stay Calm

It is very important for you as a parent to stay calm. If you are stressed it will directly affect your child and it will become difficult for both of you to accept the change. So be positive about the change.

2. Talk to Your Child

Talk to your child about the day care nursery. Give her an idea about what to expect when she goes to nursery. Talk about the new environment, new friends, activities and everything else that creates a positive image on your child's mind.

3. Take Your Child for a Visit

First visit the day care nursery yourself and when you are satisfied, take your child for a visit as well. See how she reacts to the new environment, how the staff interact with her. It is very natural for the child to shy around new people, so don't be worried if she does not interact with anyone. Give her ample time to get accustomed to the new place and new people she'll soon be spending time with.

4. Talk to Her about Your Experiences

Your parents sure have told you stories about your first day at the nursery, so you can share them with your child to grow interest. You can also talk about other children who went to day care nurseries in Bucks and how they made friends and had a great time there.

5. Prepare for the First Day

This is the most important part. The first day is very crucial, so plan things ahead. Don't be in a hurry – arrange clothes, bags or all other things that you need to carry the evening before. Make sure your child is in a good mood and be happy yourself. Assure your child that you'll be around all the time, so whenever she needs you you'll be there for her.

A Final Thought

It all depends on how you prepare your child for the day care nursery. The better you handle the situation; the smoother will be the transition. So start planning ahead and see how well your child adapts to the new environment.