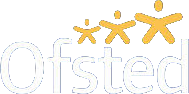 Role of Daycare Nurseries in Bucks in Child Development
The emergence of day care nurseries have raised considerably owing to the increase in the number of nuclear families and working parents in Bucks. These cater to babies, toddlers and young children. They ensure that children are cared for in a safe and stimulating environment. Day care nurseries in Bucks play a significant role in child development as it involves taking care of a child during the day by a person other than the child's immediate family. This is generally for the time period such as the parent's time at work.

While considering a day care facility if you are a parent yourself you may come across a lot of questions.

Listed below are 'some' of the important considerations which may help you making your decision. .

Choosing day care nurseries in Bucks is of utmost importance as it involves the welfare of your child.

1. Always choose a day care nursery that has been recommended by other parents. You can understand the place better by visiting the nursery in person and talking to a few parents to get a feel of the place. It is always advised that you select one that has been registered with Ofsted.

2. For child development it is very important that you scrutinise the everyday activities that a nursery conducts. The best ones generally have daily storybook sessions, construction blocks, jigsaw puzzles, paintings and drawing activities to name a few. Look for day care nurseries in Bucks that have age appropriate toys and books with educational videos.

3. A day care setting essentially needs to have disciplined and hygienic staff members. You can assess the cleanliness quotient of the nursery by visiting the place regularly. You also need to ensure that there should be plenty of staffs to make sure that your child gets the required amount of attention and care.

4. One of the most important considerations while choosing a day care for your child is security. The day care setting should mandatorily have a secure boundary wall or fence particularly if the location is on a busy road. Children should never be handed over to any person who claims to be a relative under any circumstances.

5. There should be transparency of policies. A child centric, structured and age specific curriculum needs to be inculcated in the day care nursery. It should also have proper medical facilities for children. They should ideally take the responsibility of caring for your child seriously.

A day care nursery should thus initiate your child's development by engaging him in activities that stimulate creativity and imagination. Always trust your instincts while taking a final call. Your preference should be for the one that has a well thought out curriculum that evokes variety and interest in the child. It is after all for the best interests of the child that a day care needs to be chosen which can be trusted. These above mentioned pointers shall thus guide you through the entire process.