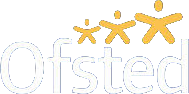 Tips to Encourage Your Children to Eat Healthy
Convincing your little one to eat healthy can be the toughest challenge of your life. Most parents complain about their children being fussy eater. Almost every parent knows the importance of a healthy and well-balanced diet, but they have no clue about how to encourage their kids to eat healthy.

Parents play an important role in encouraging their kids to develop healthy eating habits and grow healthy food preferences. So how can you turn your fussy eaters into disciplined eaters? Here are some quick tips:\

Make a Schedule

Children need to eat often and you must include lots of fluids in their diet. Break down their meals into small portions, so that they can finish the meals quickly and feel less cranky. Include lots of veggies, fruits, and proteins, to ensure they eat a balanced diet.

Always keep healthy food within reach. Children mostly eat whatever is available easily. Stock up your home with lots of healthy food like yoghurt, nuts (if your child is not allergic to nuts), fruits, etc., so that the kids have lots of options and choose the ones that they like. Instead of restricting fast food, make sure you don't get them at all (or only once in a week or so).

Involve Kids

Involve your kids in planning meals, grocery shopping and even preparing food, since they will be more likely to eat food that they buy or prepare themselves. Ask them to make lists of groceries, vegetables, fruits, etc. so you know their preferences. Look out for simple and no-fire recipes that your children can prepare for dinner. Encourage them in as many ways as possible.

Eat Healthy Yourself

If you munch on junk food and gulp down bottles of carbonated drinks, you can't expect your children to eat healthy. Children will learn what they see. So in order to encourage them to eat healthy, you must start doing it first. If you eat an apple when you feel hungry instead of chips and pizzas, even your kids will do the same.

Find Alternatives

Kids are very conscious about taste, so instead of nagging about unhealthy choices, look for food that taste similar but are healthier. For instance, offer you kids with baked tortillas instead of potato chips. Instead of fried potatoes, make some quick roasted potatoes and serve it with a homemade dip. Prepare as many dishes as you can at home. Restrict the intake of outside food. Instead prepare delicious food at home.
Treat Your Children Once in a While

To cut out the monotony, treat your children with food of their choice, once in a while. Make a plan – ask your kids to eat healthy all through the week and take them out for dinner on the weekends. This will keep them motivated to eat healthy.

Make eating fun and exciting. The more you pester your kids to eat healthy, the more they will revolt. So, find out ways that will encourage them naturally. Decorate the food you serve, check out recipes that your kids will like and most importantly know their preferences. Help you kids make smart choices and stay healthy.