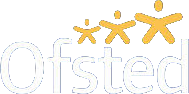 The Importance of Effective Child Special Needs Care in Broughton:
All children are special. If your children are identified with special needs, you as a parent need to move some goalposts. You will have to understand that these children always grow at their own pace. The foremost thing they require is love, attention, and lots of patience from the people close to them. You will need to accommodate their needs and support them in their learning and development. You may consult the professionals to learn about special needs childcare in Broughton and find about the places where they help your child to learn and grow at his/her own pace.

Simply put, it needs no reminding that they are children after all. They have similar needs as any other child around them. They need to feel comfortable in their surroundings and with the people around them. You need to give them an equal opportunity as you give others. You should modify your perspective as well as expectations as per the needs of your child.  You will need to understand the special needs of your child. You may take professional help to understand your child better and provide efficient special needs childcare.

You need people who will understand your kid and provide special needs childcare in Broughton area. Your child will need the care and comfortin your absence. You should find out about daycarecentreswhich provide special needs childcare in Broughton. A good daycare will surely cater to the needs of different children without differentiating between them. In addition, in the day care centres in Broughton, children are given various tools to enhance their mental as well as physical growth. Various coloured toys and differently shaped tools help them develop their hand to eye coordination skills. Here, the role of an expert staff member in the daycare is to provide attention, based on their individual needs and requirements. An expert and professional caregiver should be able to handle special needs children with far greater patience and use different methods to help them learn things. They should be able to care and teach with auxiliary learning aids. Learning tools with audiovisual aids should be provided to the children. This will help them understand the key things in an easier way.

You should also look out whether the premises of the day care centres providing special needs childcare in Broughton are special needs children friendly. This can be judged from the various aspectssuch asguide rails, altered doors, altered furniture such as adjustable chairs and tables available to the children, washrooms with cubicles for such children, will give you an understanding of their competency. These small things do play a crucial role in establishing whether the day care is fit for your kid or not.

Kids Kingdom Daycare has brought special needs childcare in Broughton accessible to people at the most affordable rate. They are professionals who have employed staffswho can provide specific care for children with special needs. They are looked upon as one of the best childcare centres around. Visit them and be satisfied, for your child needs something special.