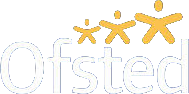 Childcare Vouchers-Where and How to Get Them
The government has introduced a number of schemes to help parents make childcare more affordable. Parents in UK will be able to buy childcare vouchers which can help them save up to £10,000 per year. For every 80p you spend, the government adds 20p extra. The childcare vouchers are available with employers and the good part is – many big and small employers take part in this childcare scheme.

The basic-rate taxpayers are allowed to pay up to £243 for childcare with childcare vouchers every month and this is available on a 'Per-Parent' basis; so this means for two working parents the total voucher amount could be £486 per month. This scheme is also available for higher and top-rate taxpayers. The limits are as follows:


Basic-rate taxpayer: £55 per week voucher (max annual tax/NI saving £930).
Higher-rate taxpayer: £28 per week voucher (max annual tax/NI saving £630).
Top-rate taxpayer: £25 per week voucher (max annual tax/NI saving £590).
You can claim vouchers for more than one child. So no matter how many children you have, you will be able to buy vouchers for each of them.
Where to Apply for Childcare Vouchers
Any parent or person with the responsibility to raise a child living with them is eligible to buy the childcare vouchers. Here is what you can do to get your childcare vouchers:
Since the childcare vouchers are available through employers, the first thing you must do is ask the HR department about the childcare schemes run by the employer. Remember, if you are self employed as a sole trader, you will not be eligible for the vouchers.
If your employer does not run any such schemes, you should try to convince them to offer the vouchers since it doesn't cost them anything extra. Employers have two options – either operate the scheme themselves or offer them through one of the voucher companies, who can look after all the processing. Even if an employer chooses the second option, the costs are much lower, since they gain a lot from the NI (national insurance).
Word of Caution
By opting to buy the childcare vouchers, you can actually lower your monthly salary which in return impacts the other financial aspects like maternity pay, pensions, etc. Even though the amount reduced is nothing significant, it is good to be aware of this fact.
Moreover, by opting childcare vouchers you can reduce your chances to become eligible for tax credits. This is mostly because the amount of tax credit you get depends upon the amount of money you pay from your pocket (and not through vouchers).
You should do you calculations thoroughly and then choose between tax credits and childcare vouchers. You should opt the one that offers better benefits. The government offers many schemes to lower the burden of parents, but the one you choose if completely up to you. So make an informed decision and get the best benefits.