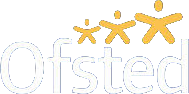 3 Key Benefits of Putting Your Childin Day Care Nurseries in Aylesbury:
The popularity of sending children to day care nurseries has increased many folds over the years. This has become one of the most sought after solutions for working parents in Aylesbury; when it comes to look after their children and taking proper care of the little ones. There are many factors which are associated with the reasons, why parents prefer to send their children to day care nurseries instead of appointing a nanny in the house to baby sit their children.
Here are the reasons why parents prefer to put their children in day care nurseries:
Nurseries have many staff members: Day care nurseries have many staff members with a good child to care giver ratio, to provide proper care to the children. So, if your child's assigned care giver takes a day off, you are still sure that your child would get good care at the nursery. This ensures that you do not have to take a day off from work just to look after and tending to your child. You can relax when you child is at the nursery at the care of their experienced staffs. Moreover, the day care nurseries in Aylesbury , hire qualified and well trained staffs who can help your children with an effective way of learning and developing new skills.
Your child gets a lot of playtime with other children of the same age: It is very important for your child to be in the company of other children of their age. This helps the child in achieving his/her overall growth faster. Children always like the company of other children. They love to play with each other. This keeps them busy as well as involved while being happy. You can only ensure the company of other children for your child if you send them to nurseries; while at the same time you can be sure of your toddler's safety in the hands of the care givers.
The child gets to learn and develop new skills while playing: Day care nurseries in Aylesbury follow certain modules where they train their staffs to be able to provide the children with adequate learning experience. The play based learning framework makes the children learn new skills while making them notrealize the pressure of learning at this tender age. The group activities which the children indulge themselves in; helps in getting comfortable with others' presence as well as adapting themselves under new circumstances. The children learn how to behave in public, socialize with other new and unknown people. This helps the children to get ready for starting formal schools.
Sending your children to day care nurseries also helps you in tracking and learning about their level of development. You can talk to the assigned care giver of your child as well as you can get an overall report from the centre manager. This is a good and a very effective way to ensure that your child is happy even when you are not around.