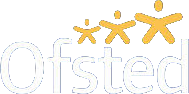 What Should Children Eat Before Going to School
Date:
16 / November / 2016
Breakfast is the most important meal of the day and your child should eat a healthy breakfast before going to school. A good breakfast helps your child stay healthy, smart and energetic in school and it also helps the child to concentrate in academics. Studies have revealed that a healthy breakfast has positive impacts on brain functions and energy levels.
Some benefits of eating healthy breakfast for school-goers are:
Better behaviour in school. Children who skip breakfast tend to become tired, restless and irritable by late morning which leads to bad behaviour.
Better grades. Eating a healthy breakfast means your child can concentrate on studies and perform well in academics. Studies also show children who eat breakfast perform well in school compared to those who don't eat breakfast.
Better Attendance. Children who skip breakfast complain of stomach aches and illnesses more often than their counterparts, so they also have to skip school to visit the doctor.
Avoid Obesity. A normal eating pattern encourages weight control; if you child skips breakfast, he/she would tend to eat more during the snack time which leads to obesity. Disappearance of normal eating patterns is the key to obesity problems among children.
In order to help your child perform well in school, you must make sure your child eats breakfast that has a healthy mix of carbohydrates, protein and fat. However, encouraging your child to eat a healthy breakfast is the biggest challenge.
Healthy Breakfast Ideas for School Goers
Here are some healthy breakfast ideas that will help your child stay healthy and energetic:
Oatmeals: Oatmeals contain slow-burning carbohydrates that help the children maintain their concentration and attention throughout the morning. Moreover, you can prepare oatmeal snacks in less than 5 minutes so you won't run late in the morning. Make the breakfast interesting with by topping it with strawberries, blueberries, tec. Or nuts and raisins; whichever your child likes.
Bread and Egg: This is traditional breakfast but it provides your child with all the energy needed to compete with their peers. Cut a circle within the bread (using a bowl) and toast it on a non-stick pan. Once it is brownish, poach the egg inside the circle. You can try other ways to make the traditional breakfast even more interesting.
Smoothies: Does your child love to drink milk? Enhance its nutrition by blending some fruits such as banana or strawberries into it to make a yummy smoothie. Top it with chocolate sauce or some chocolate chips.
You can find several other quick breakfast ideas on the Internet. The idea is to combine your child's favourite foods with other healthy foods and turn it into something interesting. No matter what make sure your child does not go to school without eating anything. This will do more harm than eating junk foods. Make sure your child eats bread and peanut butter at least before you drop him/ her to school. Encourage a healthy eating habit and help your child stay healthy and energetic.