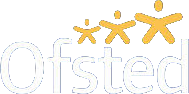 Children Nurseries in Aylesbury Create a Strong Foundation in Children:
Date:
09 / February / 2018
Staying away fromthe little ones can be a daunting task for young parents. Many parents face the dilemma and confusion to manage child and career simultaneously. However, they eventually give in to the situation and make alternate arrangements in the house to look after their children. However, there can be a better alternative and that is putting your child in one of the good children nurseries in Aylesbury. There are many children nurseries in Aylesbury who are well experienced and trained in the field of child care and early life education. You can feel relieved and safe by putting your child in a good nursery in Aylesbury where he/she will be nurtured by experienced caregivers.
Creates A Solid Foundation:
Children nurseries in Aylesbury dedicate themselves to nurture each and every child during their nursery life, arming them with the necessary tools before they embark upon their lifelong journey. They create a safe, developing and nurturing anenvironment where the main focus is to learn through play. With a team of experienced and qualified staffs, they offer inspiration by individually developing a curriculum for each child. They ensure all the children from birth to five years of age get the opportunity to discover various life skills through play. Thus creating a solid foundation before they begin their primary schools. A reputed children nursery in Aylesbury ensures that your child receives the best possible start in life both academically and socially.
Development of Social Skills:
To stimulate your child's social and creative skills, communication and listening skills along with their physical development, children nurseries in Aylesbury designs a wide variety of activities. These activities range from painting, playing with sandpit or molding clay, singing, storytelling, computer and mouse skills, to discovering outdoor science and nature and much more. Your child is encouraged to make choices and select his/her own area of interest. Children developself-confidence, acquires social skills and fellow feelings while mingling and playing with the peer group. Regular meetings are conducted with parents to give them a regular update on their child's development and progress.
Forming Healthy Eating Habits:
It is necessary to introduce your child to a well-balanced and nutritional diet from an early age. In the recent years, childhood obesity is increasing rapidly. This can cause serious health issues such as high blood pressure, cholesterol, heart disease and type 2 diabetes. Nurseries in Aylesburytake care of all the nutritional aspects and make sure that your child enjoys a well-balanced lunch, along with mid-morning and mid-afternoon snacks. Freshly cooked meals are providedin the nurseries considering your child's dietary requirements in the growing years.
Children nurseries in Aylesbury provide a structure for learning and care for your child. They go by the learning curve of each and every child individually. In the early years of childhood, it is possible to create a greater impression on other people. If a small segment of educational and instructional activities can make up for a child's day, it benefits him a lot in the future.