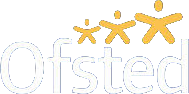 Children Nurseries In Aylesbury And The Benefits They Have On Your Child:
Nurseries are a part of your increasingly hectic daily routine. Once a child grows out of his infant clothes, parents start searching for a good nursery in the neighbourhood. Having small toddlers learning about manners and becoming ready to go to school, is great to see. Nowadays, with the pressures of having both the parents employed, a nursery is increasingly becoming the place where children start their baby steps of learning. It is fun to learn for these younglings when they see other kids from the neighbourhood of their age. Kids learn to create bonds and start getting acquainted with books and learning in general. There are many benefits of children nurseries in Aylesbury and the nearby area. Let's take a look at those.
Preparatory for school
Nowadays, most of the kids have boththe parents working. Due to work, you have less time in hand and they are unable to devote the necessary amount of time towards their own children. You find yourself in a dilemma where on how to teach the basics of language and learning to your kids. It is in such a scenario, that the children nurseries in Aylesbury, come in the picture. They are organizations that help fulfill this gap and help the children grow. They teach the basics of language and learning in a controlled and easy going manner which can be learned by the kids without being under any pressure of learning. The kids start to enjoy learning and the atmosphere provided by the nursery. Once the parents are reunited with their ward, they find fewer things to roll up their sleeves for.
More playtime
Children regularly get more play-time in such nurseries as they have designated play areas. Kids learn to run around, fall and dust themselves up here. This is in stark contrast to your smaller dwellings with little or no designated play areas. Kids learn to coordinate their actions and synchronize their movements. More play-time during childhood is increasingly seen to stimulate muscle growth and this also stimulates the brain activity.
Disciplining oneself
Kids are usually pampered. Be it at home or in the neighbourhood. They are like little angels around us. Life though has different ideas. It toughens up everyone. Kids too need to claim things to get their own way. Like standing in line during games, asking for books, queuing to drink water involves disciplining for oneself. They will stop others trying to come in between queues and will learn to request. This will help them build a good character and humility. They will start learning to behave among other kids and adults alike.
Selecting good children nurseries in Aylesbury that has that much-needed balance of love and orderliness is difficult. To make things easier Kids Kingdom Day Care has introduced children nurseries in Aylesbury. Now, kids can experience their much-appreciated curriculum and still have a lot of time to play. Indeed with Kids Kingdom Day Care around you, you can have a lovely balance in your child's life.