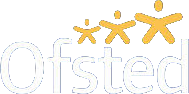 3 Tips to Make a Child's Stay Enjoyable in Nurseries in Aylesbury:
Nurseries have become synonymous to home when it comes to a child's stay. With the increased numbers of hours the parents put in at work places, they are left with no other choice than to put their children in day care nurseries. There are many nurseries in Aylesbury which provide a safe stay at an affordable rate. Running a nursery is never an easy job. It requires a lot of preparation,qualified staff members, abiding by the safety norms, maintaining good hygiene, and most importantly making the children's stay enjoyable.
Let' take a look at what makes a child's stay comfortable and enjoyable in nurseries in Aylesbury.
Play time with other children: A day care nursery is one place where the children get to spend time with other children of their age. The children learn the basic skills through play. Play timehelps the children create a strong bond among each other and eventually they learn to share things with friends. Nurseries in Aylesbury focus a lot on the playtime for children. Playing is the simplest and the easiest form of exercise. Itmakes them healthy,strong and the kids also enjoy the time. Moreover, children learn a lot about the world around them as they get to explore new things around them in the form of play. It improves their power of imagination which helps them in developing a healthy brain.


Group activities: Nurseries in Aylesbury follow a module where they keep the children busy by having them involved in group activities. Children learn to cooperate and share things with each other as they all are doing the same activity. They connect emotionally with the friends they make at the day care nursery. They learn to focus and concentrate more on the activity. Moreover, group activities help them learn the importance of teamwork and they can eventually become a good teamplayer.


Qualified, trained and experienced staff members: Handling children is not an easy job. One needs to be qualified and trained to handle the children at the nursery. However, good nurseries in Aylesbury always adhere to the guidelines issued by the department of health. They maintain the required staff to child ratio which is generally 1:3 for children below 2 years, 1:4 for two to three-year-old children and 1:8 for three to five-year-old children. An experienced staff will make the children feel comfortable in their presence.
If a child's stay at a nursery is enjoyable, the child would be happy to go there everyday. If one child is happy to go to the nursery, many other children would also be sent by their parents. Parents generally research a bit before deciding on to which nursery in Aylesbury they would send their children. Parents would always want their kids to have a good and enjoyable time at the nursery. So, most of the times, they go by the feedback of other parents. So, if you want to run a successful nursery in Aylesbury, make the children's stay enjoyable.