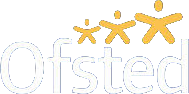 3 Tips to Choose the Best Day Nursery in Aylesbury for Your Little One:
Daily life dictates the parents to spend less time with their children. Most of your childhood was spent either with your parents or with the extended families. Playing around the house while being taught the basics of life by elders in the house. Time flew. Possibly,your best memories are of your childhood. Yet nowadays, with the increased stress of managing your career you are devoting less time to your family. Especially your children are missing out the time they should have with you. Most of you must be looking for a professional day nursery in Aylesburyto take care of your little ones.
You should consider a few important factors while selecting a day nursery in Aylesbury.
Local
First and foremost, you should look for a day nursery in Aylesbury which is near your house. Day nurseries in Aylesbury and neighboring towns are quite good. They take good care of your little ones during the day when you are away at your workplace. You can pick up your child on the way back home at the end of the day. Before selecting theone you can go and examine the nurseries yourselves. This ensures that you are selecting the best day nursery in Aylesbury at an affordable rate.
Safety
Safety is paramount. You can never be too sure about the safety of your child at a day nursery in Aylesbury unless you have inspected the surroundings. You should inquire more on the safety features. Usually, nurseries do a back ground check on the staff employed. They also offer the added convenience of CCTV footage on your mobile phones through various apps. This is available for both the parents who can take turns to observing their children. You should also check for safe playthings and general hygiene around the place.
Professionalism
These day care nurseries employ people who are rather experienced in handling day care services. They do a background study and employ local people from the community to foster greater bonds. They share the care giver's contact details to parents directly. Along with caring for the children these staff also teach them the basics of hygiene and lifestyle. These small life lessons help in shaping the child's future. Besides the staffs, the administration at these places takes it upon themselves to ensure that the children are tended to at all times.
Day care nurseries though should not be taken as replacements for parental care. They support the upbringing of your children during your absence.You may opt for ''Kids Kingdom Day Care'' who are well-known in this domain. They are professional people havingwell trained, skilled and knowledgeable staffs round the clock. Having multiple centers across the UK is an added bonus. Uniform level of service across all their centers have established themselves as reliable care givers to infants. Regular checks on the hygiene and overall protection are given high importance. There are no substitutes for parental care yet ''Kids Kingdom Day Care'' offers exemplary services as a day nursery in Aylesbury.