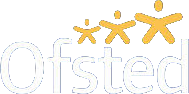 Put Your Child in Day Care Nurseries in Bucks for a Holistic Development
Date:
06 / December / 2018
Childcare is one of the trickiest jobs in the world. For a child needs a lot of care, attention, affection, and happiness to blossom into an adult. And, it is not always possible for the parents to be available with the child always. Parents also have their own commitments, work, and other important stuff to look after. So, who is a trust-worthy partner to look after the child when both of them are away? Well, there are top-rated day care nurseries in Bucks to look after your little one when you are away.
However, as a parent, you might not be knowing how to choose the best nursery for your child as you are worried about the child's food habit, nap time, tantrums, diaper changes and a lot more. You know that your child is different from others and whether the staff at the nursery will be able to keep your child happy during their stay at the location?
How the Day Care Nurseries Go About Child-Care?
A good day care nursery will have all trained staff to nurture children from the time they arrive at the location. They will have a good child to care giver ratio to ensure that each and every child is being nurtured when the parents are away. They will also have the whole area child-proofed so that none of them are hurt during their stay at the nursery. They also stack all clean toys by regularly cleaning and sanitising them. They do it to ensure that children do not catch infections from dirty and uncleaned toys. Moreover, a good nursery will have an in-house or an on-call doctor to attend to children if there is an emergency at all. They provide good food – a well-balanced diet to ensure whole nutrition to children during their growing stage. They encourage children to eat all kinds of colourful vegetables, fruits, meat, milk, and milk products. And finally, they make the children a lot of life skills through a play-based curriculum.
Kids Kingdom Day Care is one of the top-rated day care nurseries in Bucks with a whole lot of facilities to help your child stay happy during the time they are at the nursery. They provide a very intimate environment to the children and make them feel cosy and comfortable even in their parents' absence. They have all well-trained and well-groomed staff who can handle children at such a tender age. They feed them at the right time, encourage them to play with each other and help them develop a routine to spend the day in a good way. They also ensure that a child is fed on time and diapers are changed on time too. They are one of the renowned day care centres in and around Bucks. You can contact the team anytime and also visit their website https://kidskingdomdaycare.co.uk/ for more information.