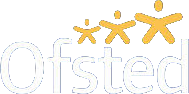 Day Care Services Buckland is The Need of the Hour
Date:
13 / December / 2018
In proficient and experienced day care services Buckland like the KKDC young children is provided with a slate full of activities which includes indoor activities along with few academic lessons tailoring to their understanding and age. Various fun tasks are organised for the toddlers in KKDC which are extremely essential for their intellectual growth and development. These scheduled activities are also satisfying for parents as they do not have to worry much for their little one's behaviour. Or fear about their erratic way of behaviour at the end of the day due to lack of structured times of eating, playing and napping.
The Offerings of Day Care
Your children would learn various innovative art skills in Cultural and literary sectors seeing which might put you in deluge astonishment. The KKDC in Buckland with a hard endeavour tries to make this place every child's second home. The house of KKDC is a place which has enough material to attract your toddler and secure hands to provide the comfort of security. Every pre-nursery school must be the first place where your little one learns to develop a sense of self/esteem, cooperation, and adjustment. Reputed day care nurseries are an extension of playful activities but in a more supervised structure and within a safe environment.
The teachers of KKDC make your junior family learn the importance of their own name and also they school them to value the feelings and views of their friends. This place becomes the first social club of your kid and KKDC tries to smitten every moment in such beautiful garlands so that these memories remain eternal in their heart and soul.
It has been studied and proved that children who have received their early lessons in reputed skilled and experienced day care nurseries have performed in a much better manner than the others present in class. It has also been noticed that high-quality day care services Buckland initiates extensive interaction with their young children which eventually helps in Cognitive-boosting activities as well.
The Second Home for Your Little Ones
It is genuinely a tough decision to send your kids to some unknown place for hours in your absence. But the reputed and trusted day care hub KKDC will give your little angel that secured abode outside the home and equip them socially, mentally, physically and culturally in the most proficient manner. So, to create a different safe environment for your kid where they can live happily visit KKDC.