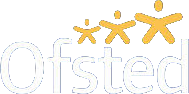 Daycare Nurseries In Bedgrove Help Your Child To Flourish In Life:
Date:
16 / February / 2018
Many young parents face difficulty in taking care of their newborn while managing work and career. In many cases either they have to compromise with their career or leave the child with a nanny or some other members of the family for taking care. But in many cases, it has been found that due to lack of proper nourishment, the growth and development of the child at a later stage receives a setback. Such children often developbehavioural problems and face difficulty in adjustingto a new situation. The professional daycare nurseries in Bedgrove play a very important role in raising small children when the parents are not at home. They have well-trained and professional staff members who look after your child along with helping your child learn various life skills.
Forms The Basis Of A Lifelong Journey:
Early childhood education molds the holistic child which eventually forms the basis of his lifelong journey. Teachers and caregivers dedicate themselves to each and every child throughout their nursery life, imparting the necessary tools before they embark upon their lifelong journey. They are experienced and qualified to understand the psychology of young children and cater to them according to their needs. The staffs regularly attend team meetings and training courses to expand their knowledge and develop their skills. They provide inspiration by individually developing a curriculum for each child after considering the learning curve of the child. A safe, developing and nurturing environment is created where they mainly focus on making the child learn through play. They also have an in-house doctor to attend to the child if the need arises.
They Keep The Child Happy:
Daycare nurseries in Bedgrove make sure that your child feels happy even in your absence and enjoy the company of other children and teachers. All the children are given the best possible start in life both academically and socially. A play based curriculum is designed by the professionals which helps the children to learn in their own way, at their own pace. Teachers make sure that no child feels neglected or down even if he/she fails to perform a certain task. Children are encouraged to make choices and select their own area of interest.
Focuses On Healthy Eating And Sufficient Exercise:
A reputed daycare nursery ensures that the children enjoy freshly cooked healthy meals daily. Meals are prepared by qualified and professional cooks keeping in mind about your child's dietary requirements. In the present time, obesity has increased on a wider scale which often leads to serious health problems in young children. In daycare nurseries in Buckland, healthy eating and sufficient exercise go hand in hand. Various outdoor activities are arranged for proper physical and mental development of the children. While enrolling your child in the daycare nursery, you should discussyour child's routine, likes and dislikes, allergies (if any) and the dietary requirements with the management team so that they can plan your child's routine accordingly.