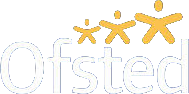 Explore the Efficacious Benefits of Pre-Nursery School for Toddlers
There are many options that you might surf over the internet or carry out a conversation with your friends to teach your little junior before putting them in a proper school. Well without trying your hands on unprofessional propositions the best option is to admit your toddler into a reputed pre-nursery school. Even these schools are best options if you are looking for a place for your children to stay back healthy and fine while you are at work. KKDC is one among many such reputed pre-nurseries that would cater you with a well-versed upbringing.
Their First Social Interaction
Your children would learn various innovative and great deals in Cultural and literary sectors seeing which might put you in deluge astonishment. This is the first exercise in which children are separated from pampering and comfort of a secure zone and they are slowly helped to adapt to the foreign culture. And, KKDC with a hard endeavour tries to make this place every child's second home. The house of KKDC is a place which has enough material to attract your toddler and secure hands to provide the comfort of security. Every pre-nursery school must be the first place where your little one learns to develop a sense of self/esteem, cooperation, and adjustment. The teachers of KKDC make your junior family learn the importance of their own name and also they school them to value the feelings and views of their friends. This place becomes the first social club of your kid and KKDC tries to smitten every moment in such beautiful garlands so that these memories remain eternal in their heart and soul.
Education Accord to Age
In KKDC the age group is very important. Though you can put your child at the very age of 2 years the expert and experienced teachers of KKDC makes it a point to school them completely according to their age. A 3year baby is not taught following the same curriculum as for 6years and hence every little one enjoys their span and bit of education given. The pre-nursery school must ensure that every teacher treats the children with respects and values their thoughts with equal morality. Uninterrupted love and care is a must, and few leading ones like KKDC are aware of and execute such practices religiously.
Apart From Curriculum
Children are like a bunch of beautiful and colourful flowers and monotonous activities can shed their charm. To turn your kid better than the best KKDC offers French Classes and also teaches various playful activities that count high on their logical reasoning skills. So choose the best from the rest and make KKDC your child's second home.