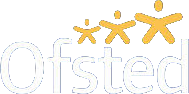 Tips to Find a Good Childcare Provider
Date:
02 / December / 2016
Quality childcare is very important for the first six years of life since this is the time when a child experiences various developments. Childcare is even more important because most parents are working today and you need someone to take good care of your child while you are away.

Good quality childcare ensures the child learns skills that would help him sustain throughout his life. Childcare make child rearing easier for parents by providing a warm and loving environment. However, finding the right childcare for your child is a lot tougher than you may think. To ensure your child is safe and happy, you must put in a lot of effort to find the best childcare centre. Take time, do you groundwork and make an informed decision. To help you find the right childcare, here are some factors that you need to consider:
A good childcare emphasize on small groups of children to ensure personalised care and individual attention. Ideally every group should have 6 to 10 toddlers or 16 to 20 preschoolers with two adults.
Infants and toddlers require a lot more nurturing from consistent caregivers. This helps then gain self-confidence and a sense of security. In order to maintain caregiver consistency, the staffs should be compensated satisfactorily. If the staffs are happy, they would be willing to provide the best care and stay in the position for longer helping children to get accustomed to their new environments.
Quality care comes through experience and knowledge. So a good childcare centre should employ staffs who are trained in child development.
Cleanliness and hygiene within the childcare facility is also important to ensure quality care.
The childcare facility must have trained nurses and doctors to ensure the children get proper attention in case they fall sick.
Parent involvement is very important to ensure the child gets best care. Hence parents must monitor the quality of care provided and communicate with the childcare personnel regularly. Pay visit to the childcare facility without notice; this way you can see the actual scenario – how the staffs behave with the children, whether they are providing everything as promised, etc. if you don't have enough time, ask your relatives to keep an eye.

Communicating with the child is very important – talk to your child about every day activities, things they did on a particular day, etc. If your child does not open up, create an environment where your child acts as the caregiver and you act as the child and play around. Your child will do things that his caregiver does to him; so will get an idea about how things are.

Childcare is necessary, but quality care is important. So it is necessary that you stay vigilant about the quality of care provided. Research well and perform a background check to ensure the best care for your child. Remember, the early years are very important for a child, so any compromise with the quality of care can affect his entire life.