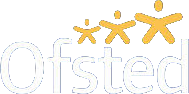 5 Reasons Why Your Child Needs a Healthy Diet:
A healthy diet provides all the essential nutrients to your child's body along with enough energy for them to be active all day through. A healthy diet helps in maintaining the overall health of your child's body. We at KKDC meet this requirement by providing them with food that supplements their growth. This includes foods like veggies, fruits, milk, cheese etc. Your child's diet should meet the energy requirements for their growing age. We include fresh fruits, fresh and colourful vegetables, milk, whole grains, lean meat, legumes as well as nuts in the diet for your child where applicable.
Whether you child stays at home or goes to a day care nursery, it is important to pay attention to the dietary needs of your child. There are various day care nurseries in Middlesex such as KKDC (Kids Kingdom day care), who provide a well-balanced diet to the children they take onboard.
Eating healthy foods has a lot of benefits throughout the lifetime. The sooner your child practices healthy eating, the better it is for the child's physical and mental development. Following a healthy eating habit since early days makes it more likely that your child will adhere to the eating habits throughout their life.
Let's take a look at the benefits of healthy eating for children:
1. Good Health: Healthy eating ensures that children maintain good health. This will ensure that they do not suffer from chronic diseases (in childhood as well as in adulthood) such as heart disease, high blood pressure, obesity, tooth cavities, vision problems etc.
2. Proper Growth: Children have their daily dietary requirements and meeting them helps in their physical growth and development. Foods containing Vitamins, Protein, Minerals, Calcium, and Carbohydrate will provide the necessary nutrients required for their proper growth.
3. Brain Development: A proper dietary intake in children ensures better brain development. For example, an adequate amount of iron and iodine intake ensures better motor skills development and cognitive development.
4. Good Mood: Children who eat a well-balanced diet regularly, are more likely to stay in a good mood always. Every parent wants their child to be happy and healthy all the time. So, taking care of their nutritional requirements is of utmost importance.
5. Maintain Body Mass Index: Eating good food will ensure that the children maintain a proper body mass index. Nowadays, obesity in children is a major problem faced by people everywhere. Inculcating healthy eating habits is the most effective solution to this problem.
At KKDC - a day care nursery in Middlesex, children are given well-balanced meals during their stay at the nursery. The nursery staff put in all the efforts to ensure that the children stay healthy throughout their nursery life. KKDC also maintains a healthy and clean environment so that the children do not fall sick easily. And, they follow a structured child care routine to ensure that every child is tended to as per their requirements.