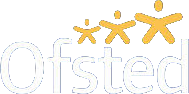 Free Early Year Education-All that You Need to Know
Child education can be very expensive, especially for parents who put their children in private educational institutions. Though there are many schemes that help parents to lower the cost of child education, many middle class parents still find it difficult to afford education for their children.

The 'Free Early Year Education', also known as FEYE, is a program that offers free education to the three and four year olds. The funds required to carry on such programs come from Dedicated School Grant that is provided by the Department of Education. Every three and four year old child (sometimes even two year olds) is entitled to 15 hours of free early education every week for 38 weeks in a year. This scheme was introduced mainly to help children from disadvantaged families to get the necessary early education.

Free Early Year Education is offered through a number of educational institutes that include:


Community nurseries
Academy nurseries
Foundation nurseries
Day nurseries, pre-school playgroups and independent schools
Voluntary aided church nurseries
Registered childminders
Eligibility for Free Early Year Education
A child who is three year old will be eligible to get enrolled for Free Early Year Education if:
He/ she is being looked after by the local authority
Has SEN (special educational needs) or an education, health and care plan (EHCP)
Receives the Disability Living Allowance
A parent(s) would be eligible if they claim any one of the following:
Income support
Income-related Employment and Support Allowance
The guaranteed element of State Pension Credit
Child Tax Credits or Working Tax Credits
Etc.
Applying for Early Education Funded Places
If you wish to enrol your child in an Early Education Funded, then you must start looking for a nursery school that is registered under this program as soon as your child turns two. The application has to be made through an application form provided by the nursery school. The application dates and methods can differ to certain extent, so it is best to check the details in their official websites.
In case your child attends a private nursery or preschool or a childminder, they get paid directly. The education provider applies for the funding at the beginning of the term. You will be required to fill up a parent declaration to help them claim their funds.
Remember when opting for Free Early Year Education, you need to apply for any one of the three terms namely:
Spring term - 1 January
Summer term - 1 April
Autumn term - 1 September
You need to enrol your child to the term that comes just after their third birthday.
The FEYE was introduced as an attempt to allow disadvantaged parents enrol their children to private or independent nursery or pre-schools without having to struggle with the hefty education costs. So you no more need to worry about your child's early education, no matter what your monthly income is.