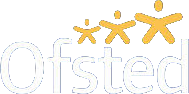 Get Special Needs Childcare in Aylesbury and Help Your Child Grow:
Date:
23 / October / 2017
Every child is special in some way or the other. Children are like a blooming flower, pure and divine. But when we use the term children with special need, it means a child who might need some extra help and attention because of certain medical, emotional or learning problem. A child with a special need is usually seen to have some developmental delays and shortcomings. It is very important to find the right place where your child can be nurtured and make him feel safe and secure.

Provide them proper attention and attend to their every need

Special Needs Childcare some extra nourishment and care.In this modern times where our life is running at a very fast pace, it becomes difficult for young parents to give all the attention to their children after managing their career and other engagements. Some parents also face trouble in understanding their needs and become confused about giving attention which a special child demands. In such situations, it becomes hard for them to balance work and home. There are various child care centers in Aylesbury which take care and help children with special needs.

Provide professional guidance and make them feel comfortable

The professional child care centres offering special needs child care in Aylesbury will support children with additional needs.With professional guidance, they promote a fully inclusive environment where all the children and their parents are made to feel comfortable and welcomed and their needs are catered to accordingly. They ensure that all the children have access to the early childhood development in a meaningful way and they also help with removing the barriers to learning by giving special children additional attention and help they require.

Get them ready to face the world with confidence

Centres offering special needs childcare in Aylesbury aim to build independence among children while supporting and meeting their needs through careful planning. They ensure adequate support to help move your child to their next stage of school education. These child care centresensure that your child can start his new school successfully. The child care centres in Aylesburystandto provide all thechildren with the equal share of opportunities they deserve and help them to overcome any shortcomings and difficulties that may have to face in the coming years of their life. They treat all thechildren equally and encourages them to participate in every activity. Children remain active and engaged in daily routine like gardening, music, painting etc.
Nurseries offering special needs child care in Aylesbury, ensure that they establish a proper communication and interaction with your child. It is very important to converse the with children with special needs in a polite and gentle way while making eye contact as much as possible. Caregivers in the centres offering  special needs childcare in Aylesburyuse a variety of methods to help your child acquire new skills and start their life with enough confidence.