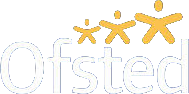 Give Your Little Angel Another Home at Kids Kingdom Daycare
Date:
11 / October / 2018
These days nuclear families do not allow children to interact or play and develop social skills and interpersonal relationships. But to give a healthy life to kid's parents need to make chief decisions pertaining to their child's future and that can begin by choosing a quality child care centre. Unlike the early times, the parents must leave their child for a few hours in a daycare centre whether or not both the parents are working. This will make the children learn and develop certain good and healthy behavioral attributes which many a time does not become possible at home or amongst relatives.
Parenthood is no easy age of life. Moreover, if you are shouldered with a number of official and personal craftsmanship then somewhere you always remain tense that your busy, hectic schedule is turning a reason in negating care for your child. In such situations and with the urge of giving your baby the healthiest life – a second home for a few hours away from home choose Kids Kingdome Day Care as your helping partner. In KKDC, your child would get the best guidance than the rest.
Explore Few Benefits of Adept Child Care Centres
Amazing benefits of a quality daycare centre will provide your little one with the quantum care in every possible sphere. They are as follows:
• A child care centre is the first exposure for a child outside the home.
• Daycare center creates an amicable ambiance around the little ones. Through interaction and spending happy playful hours
with other children of their group, they slowly and steadily develop a number of important skills.
• They develop the mannerisms of going to school and learn various etiquettes already before attending a proper school
• Dextrous day care nurseries help to adopt a sense of independence and responsibility in big and small matters, et cetera Thus, child care or early learning centres have become quite important these days. And Kids Kingdom Day Care with its skilled team holistically takes care of their little members efficiently.
Helps To Choose Natural and Nutritious
While most parents do understand the value of healthy eating and what a good diet looks like, getting their kids to cooperate is another story, at times which seems like a war. If you're struggling to get your kids to eat their vegetables, take them to the KKDC daycare and nursery. There, the celebrated child nutritionist prepares a proper food chart and the team members try to implement these tips to make your child have the best of diet since their growth time. To give your sweetheart a trustworthy support when you are not around just drop them to one of the best day care center in the UK.