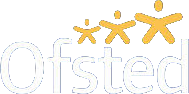 Signs of a Good Day Nursery in Aylesbury
Keywords: day nursery Aylesbury, day nursery in Aylesbury

Each child is special to their parents and every parent wants the best for their child. No matter how strongly you bond with your child, you will have to go back to work at some point in time and this is the toughest thing for a parent. Not all parents can afford a private nanny, so the only alternative you can think about is a day nursery in Aylesbury.

Since you want your child to be in the best hands, you should put all efforts to find a good day nursery in Aylesbury, where the staff will take good care of your child and make sure they feel at home. Day nurseries normally take care of your baby from birth to 5 years old. Since this is the first time you'll be leaving your child with someone other than your friend or family, it is evident that you'll feel anxious.

But instead of feeling low, you should pro-actively look for good day nurseries to have peace of mind and ensure your child gets the best care, the best early education and they remain happy even if you are not there.

Here are a few signs to look for when searching for a day nursery in Aylesbury:

Whether Registered or Not

Day nurseries in Aylesbury or any other part of the country needs to be registered under the laws of the country. Day nurseries also need to be inspected regularly by the respective departments to ensure that the children get all the love and care they need to become good individuals.

Qualified, Friendly and Happy Staff

Ultimately it will be the staff who will be taking care of your child, so make sure the day nursery you choose have qualified, friendly and happy staff. See whether the staff at the day nursery ask specific questions about your child when you visit them – about the child's health, food habits, regular routine, etc. They should interact with you enough to get to know your child well. Also consider interviewing the staff who will be taking care of your child.

The Activities

This is one important factor to be considered, since your child will receive the early education when they attend the day care nurseries. Most of the nurseries encourage learning through play, so they design educational activities that the children enjoy doing. Day nurseries should have a lot of age specific toys, paintings and drawings on the walls to encourage creativity. An outdoor play area will be an added benefit.

Good Food

If your child is staying in the nursery for the entire day, he/she will be having the morning and afternoon meals there. So ensure the nursery serves high quality, hygienic and healthy food for the children. They should include nutritious meals with both vegetarian and non-vegetarian alternatives.

One more sign of a good day nursery in Aylesbury is cleanliness and hygiene. Personal hygiene should also be given importance. So when you search for day nurseries for your child, make sure you consider all the above factors to evaluate whether it is the best option for your child or not.