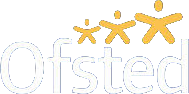 Here ishow Nurseries in Aylesbury minimizeyour pressure of raising a child:
Our world today moves at a rapid pace. There is little time left for anything else. We live in such times where providing for our families is getting increasingly difficult. It is the norm today to find both the parents employed. Employment provides the necessary finances to run the house but once they have a kid in their midst it becomes increasingly difficult. Juggling between a job and maintaining one's household is quite taxing. Many people choose to quit the job for the sake of their families. Some people would need help from their extended families or friends to babysit their children while they work. Daily care for a child by no means fit especially if neither parent is able to stay back home. Isn't it better to be working and yet take care of the child?
Nowadays,you can find some highly professional people with expertise in running day and night nurseries. Looking for nurseries in Aylesbury in the UK, you have the best choice"Kids Kingdom Day Care". They are a renowned name in the business and are known to provide excellent service to the children. Opting for a nursery or a day care needs proper background study and you should take care of multiple areas. Let check some of these:
Duration
Usually, these nurseries have day care arrangements where you have to drop your child on the way to work and arrange for a pick up during the evening. Either of the parents can share the responsibility for dropping and picking up the child from the center. Most of these nurseries have flexible timings to suit your needs. During the duration of stay, the staff in place ensures that the child is cared for. Feeding the infant on intervals or arranging for playthings for slightly older children ensures they are kept engaged and not left to fend for themselves.
Learning
Once a kid is enrolled in such nurseries, the staff in place takes care of teaching the child some basics. They employ learning tools and various visual media to teach the kids in an interesting manner. All the while the kids enjoy the environment and feel happy. The children improve their coordination and balance while they learn and grow.
Safety
Safety of your children is foremost in such cases. Usually,it's good to do a back ground check on the nursery you are looking forward to putting your child into. Find out about their staffs. Most of these establishments have CCTV cameras in place which allows for round the clock monitoring from the parent. You must make sure to ask for such things before having your child enrolled. Besides, you should check the pricing, staff's education and overall hygiene of the place before you finally put your child.
You can never go wrong with Kids Kingdom Day Care for Nurseries in Aylesbury. They are present in multiple locations in the UK with a strong community facing staffs. They have a professional administration with all the necessary safeguards in place to keep your child safe, happy and healthy.
Happy parenting.