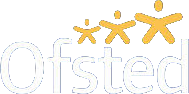 Know How a Day Care Nursery in Aylesbury Can Help in Development of Your Child
Date:
21 / February / 2019
Taking a decision of sending your child to a day care nursery can be very difficult to make. In one hand, it can be a deliberate decision for some parents but on the other hand some parents are left with no choice as both of them are working or busy with some other commitments in life. No matter what is your current status as a parent, sending your little one to a day care nursery is a good idea as it provides multiple benefits for your child in their initial growing years. Before you finally start looking for a day care nursery, let's discuss some of the direct aspects it is going to have in your child's development.
• Maintain A Routine
Just like a school, children have to arrive in a day care nursery at a certain point of time every day. The nurseries maintain a schedule for each child by fixing time for their meal, playtime, afternoon nap so on and so forth. Although the child can't see the clock ticking but they get used to a routine for every day.
• Preparation for School Days
By interacting with other children and adults, your child develops certain social skills which is very helpful when it comes to starting school. They are more likely to adapt into a new environment and also learn how to behave in public.
• It Encourages Playtime
It is very important to encourage children to go outside and play. Playing has multiple benefits on a child. It develops brain activity, good communication skill, social skills and many more.
• Nursery Is Also Beneficial For You as A Parent
It might sound very bad but having break from your child for some time is actually good for you and your relationship with your little one. After a stressful day, no one wants to indulge in more work because taking care of a child is no less than a task. If your child is looked after for the whole day by trained nursery practitioners, then when the baby comes back from the day care, the baby will be less likely to be cranky.
Which Nursery Is the Best?
This is a very common question you have in your mind when you are looking for nurseries in Aylesbury. Among all the day care nurseries, Kids Kingdom Day Care is one of the best nurseries you can opt for. We are reputed for employing highly trained staff and the kind of care we provide to each child. So, contact us right away or visit our website for more info.
Rest assured, your little one will be taken care of in a motherly way!