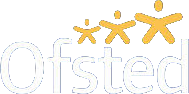 Here Is How to Avail the Best Special Needs Child Care in Bucks
Date:
10 / January / 2019
Child care is an important aspect to ensure a happy upbringing of a child. A happy upbringing eventually ensures happy adulthood. And, creating a happy space for your child's growth requires to fix a lot of aspects such as showering them with all the love, care and affection your toddler requires to fill valued and loved. They need to be given the right kind of food ensuring all the food values which they require at this stage of life to grow as a healthy adult. Also, if you have a child with special needs, then the amount of attention, care,and love need to be even more to make them feel comforted and cared for.
Look for The Best Service Provider for Special Needs Child Care
As a parent, you might feel anxious about how to bring up your child with special needs, especially when you need to spend so much of time out of your house. Well, you can rely on day care centres which are equipped with providing services for children with special needs. You should also check out whether they are registered with the authorities to provide special needs child care. Remember, all children with special needs do not have the same requirements to deal with life skills, they grow at their own pace and also require to feel supported while they struggle to learn all the life skills. So, while selecting a day carecentre for special needs child care in Bucks, you need to ensure that they offer all the help that your child requires to deal with their everyday requirements.
Discuss Your Child's Requirements
While you decide to put your child in a day carecentre, you should discuss with the centre manager and the staff about the requirements of your child. If you let the caregiver know what all your child requires, it would be easy for them to provide the best care to your child while you are away. The caregiver should be patient and understanding during the time they handle your child as the young will struggle to deal with the daily activities. Talk to them not to make assumptions as the requirements of your child will differ from another child. So, having a thorough discussion with the centre staff will help in ensuring the best care for your young one.
Do Not Discriminate
This is a very significant step to ensure that your child never ever feels that they are any less than another child of the same age. You need to make the child feel equally valued. So, choosing the best day carecentre is very important. Kids Kingdom Day Care is one of the most renowned childcare centres in the UK. They possess the required licence to handle and provide care to children with special needs. Contact them right away and discuss what you require. You are sure to avail the best of services for your child.