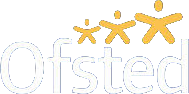 Importance of Secured Attachment for AHealthy Mental and Emotional Growth of Child
Date:
28 / February / 2019
A secure attachment between you and your baby is very important in the initial days of your child's mental growth. Wide research has confirmed the impact a positive and joyful relationship make in the growing days of your child. The importance of having secured attachment with your kid that is built up by sensitive, appropriately responsive parenting will enable them to make the most of their life's opportunities and help them value every relationship in life. On the other hand, an insecure attachment greatly affects a child's mental health, lead them into living an antisocial life and exhibits significant emotional difficulties.
The Importance of Early Days of Life
The first 2-3 years of life though cannot be remembered but the experiences gained in these years become the basis of human nature. The first relationship of a child is the one with the mother and it builds the capacity in a child to enter every upcoming relationship later in life. This early experiences in life shape the development of a unique personality, empathy, self-esteem, adaptive capacity, as well as vulnerability in a person.
Lack of Secure Attachment with Your Child
Parents with traumatic childhood or unresolved emotional issues from their own past tend to show insecure attachment towards their kid. Kids are inclined to their parents for every small need through the closeness they share with them, but lack of empathy toward the children lead them to become insensitive, show unethical behaviour, inability to cope up with the adverse situation and they can grow up into a dangerous adult.
How We Can Help You?
In today's world even if parents want to, they cannot spend enough time with the child and that creates a certain distance among them. It can only be resolved by creating a healthy environment at the home after the day of work and making your child understand from his childhood the importance of independent living.
Kids Kingdom Day Care (KKDC) understands the importance of having secured attachment with a kid. Due to the dearth of time when parents fail to provide the attention they deserve in their initial days, we make sure to fulfil all their needs. We ensure the child feel valued and respected all the time they spend here by creating a healthy environment for them. The relationships they share with their fellow mates make them understand the worth of every relationship. If you are one of those parents who want to raise their kids in an ethical and mannered way, contact us or visit our website to know more about us.