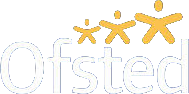 Importance of Special Needs Childcare for a Child to Flourish in Life:
Date:
12 / January / 2018
The term 'Special Needs'refers to children who have learning difficulties or disabilities which makes it harder for them to learn or access education than most of the children of the same age. Children with special needs may have developmental delays and it also refers to children with an occasional panic attack or serious psychiatric problem. A child with special needs childcare some special nurturing, love, affection, and attention due to his physical, emotional and health reasons. It is the duty of you as a parent to search for a place where your child can be nurtured in a safe, secure, and comfortable atmosphere and to help him meet his individual needs through careful planning.

The advantages offered by a special needs childcare centre over a standard childcare centre are as follows:

As the parent of a child with special needs, you should be aware of the differences between a special needs childcare  and a typical childcare. This will help you to determine the best childcare which would suit perfectlyas per the needs of your young child.

Skilled and Experienced Caregivers:

A special needs childcare primarily focuses onfulfilling the individual needs of your child. Look for caregivers who are skilled and have experience in providing special needs child care while giving them enough love, care as well as attention so that the children flourish with happiness.

Specialized Meals:

A licensed special needs childcare centre provides specialized meals for children which are free from dyes and common allergens. This makes sure that the children get to eat healthy food which is nutritious for their body as well as their mind.

Meets Your Child's Unique Needs:

Special needs childcare customizes learning and activities, keeping in mind your child's unique needs. The caregivers at a reputed child care centreevaluate the child's needs on an individual basis and determine reasonable accommodation to meet the unique needs of every child.

Offers Specialised Programmes:

You should opt for a childcarecentre which provides one-on-one learning and interaction with your child. Some special need childcare nurseries also offerspecialized programmes which include parent-child therapy as well as speech pathology sessions so that the child grows happily without any fear.

Combine Predictability and Routine:

Providing consistent love and quality care to your child, these special needs childcare centresorganize activities which combine predictability and routine with novelty and stimulation.Moreover, the caregivers are experienced to adopt the activity as needed and understands the challenges ofworking with them.

Builds Independence:

Special needs childcare centresbuild independence among children whilemaintaining a balance between restrictions and free-flowing tendencies for the emotional development of children. All children are valued equally regardless of their ability or behavioral issues.

You should make a choice carefully regarding the childcare center for your little one. It is important for the caregivers to establish a proper communication and interaction with the child in a gentle and polite manner and must have patience and positive attitude while helping your child grow.