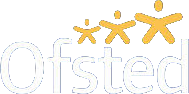 Let the experts nurture your child at Children's Nursery in Aylesbury:
Keeping with the times you will find both the parents working. This is no longer a choice but a compulsion. You will be hard-pressed to find parents running after their jobs from the morning till evening. They will be chomping at the bits but will not be able to see their child grow. They are parents after all and the well-being of their children come in foremost. There is little they can do while juggling with the pressures of modern day workplace and their children. What they can do is look for good nurseries in Aylesbury and nearby. They must, however, be judging the nurseries before deciding upon themconsideringsome facts which are mentioned below.

Distance from home

Most parents have only a short time in their hands for commute. They would like their children to be at a minimum distance from them. Hence, getting a nursery close to their residence or work place is primary. This is also beneficial to parents when either of them returns early and can pick up the child on their way back home. This way they can both rotate their duties as well as reduce the time the child spends away from home.

Time attended

Considering the time the child spends at the nursery can be equally important. You as a young parent could do well in determining the amount of time they get to spend at the nursery. Choose a nursery that offers a balance of learning and playtime. The priority given to equal timeshare will help the child develop simple life functions while learning the basics for school. Also, the children will not be bored during the time they are at the nursery. This will ensure that they continue to develop their life skills to the maximum.

Learning tools

It is always good to visit the nursery in person. This will help you to check certain things first hand before you send your kids there. Always prioritise the staff and the overall state of the nursery. By this, you will have to look for the overall hygiene, the surroundings, the play area and their professionalism in general. These though are difficult to rank ideally. You can optimally decide on which ones you prioritise more and chose from the nurseries in Aylesburybased on facts and not on intuition. Check out the learning tools made available to children. This must rank on your priority list too.
Most of you will struggle to find your ideal nurseries in Aylesbury. For people in Aylesbury, the choice is made simpler with 'Kids Kingdom Day Care" as a good choice for nurseries in Aylesbury. These rapidly expanding nurseries have been growing their presence in the UK and are one of the best that you can choose for your kid. The management is focused on implementing first-rate practices with great staff and facilities. They have come up with their class leading learning at affordable rates. Consider them for sure when you are looking for nurseries in your neighbourhood.