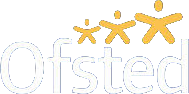 Why Should You Meet the Staff Before Your Child Starts Nursery School?
Choosing the right nursery school for your child can be daunting. As parents all of us want to be confident about the decisions we take on behalf of our children, but can you make sure you actually make the best choice? When it comes to choosing a preschool there are many things you can do in order to make sure you choose the best for your child.
Start looking for a pre-school in advance so that you have enough time to evaluate the various options. Keep in mind your child's specific needs, before you start looking for a preschool. Next make a list of preschools that are located in close proximity to the area where you live. This ensures that the child does not get exhausted by travelling long distances to reach the nursery school. Once you have a list of schools, then make appointments with each school and meet the staff personally. This is very important to make sure you find the best nursery school for your child. By meeting the staffs you will be able to do the following:
Talk about the programs offered by the nursery school. You can also ask whether they have anything special to offer or not.
You can talk to the teachers about your child's specific needs, likes, dislikes, allergies, etc. so that they can create a program accordingly before your child starts attending school.
If your child has special needs, you can inquire about the kind of activities that will be encouraged at school to help the child develop various skills.
If you want your child to eat in the school, you can talk about the meal plans.
You can also ask about the experiences and educational background of the teachers and staffs, who will be assisting your child at school.
If your child is still not ready to attend nursery school, you can take help from the nursery school staffs and prepare your child for school.
Good nursery schools would fix a meeting with you even if you don't ask them. This is to ensure that they know the child well. Meeting with parents also helps the teachers understand the temperament of child and plan a schedule that will help the child to settle and start developing various skills.
There must enough transparency between the school and the parents, so that you exactly know how well your child will progress. So it is necessary that you visit a number of nursery schools and meet with the staffs to understand whether your child will feel comfortable with them and whether they will be able to address the needs of your child or not.
Most pre-schoolers find it difficult to part from their parents and get accustomed to the new environment. However, things become much easier (for the child as well as the parents) if the staffs and teachers are good and handle the children in the right way. So never forget to meet the staffs at the nursery school you are considering for your child.