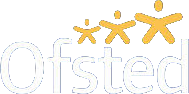 Nurseries in BuckinghamshirePlay a Vital Role in Your Child's Growth:
Date:
02 / February / 2018
Nursery education is aimed to provide excellence is early years of care for all children. Sometimes young parents dread the notion of putting their little ones in nurseries. But a reputed nursery in Buckinghamshire with their team of qualified, experienced and caring staffs creates a safe, and nurturingenvironment for your child to play and learn. For working parents, it often becomes a difficult task to give the required time and attention to their newborn balancing work and career. Making the decision to enroll your child in a good nursery in Buckinghamshire gives him/her the best possible start in life. You should search for all the nurseries in Buckinghamshire to learn about the environment they provide the children and then decide onto the one that suits the requirements of you and your child.
Opportunity To Learn Through Play:
Nurseries in Buckinghamshire with their team of qualified, experienced and caring staffs dedicate themselves tobring the best in every child throughout their nursery life.They help the children to use the necessary tools before they embark upon their lifelong journey. They offer inspiration by developing a curriculum for each and every child on an individual basis based on their learning potential. Teachers and caregivers regularly attain team meetings and training courses to expand their knowledge and develop their skills. In addition to it, they constantly renew their first aid qualifications. The good nurseries in Buckinghamshire not only focus on formal learning but on learning through play. Your child is encouraged to make choices and select their own area of interest. A play based curriculum is designed and implemented accordingly. This helps your child to learn in his own way and pace. Children are encouraged to question their own curiosity and obtain the answer in a fun and interesting manner. This approach helps your child to learncontinuously throughout their lives.
Food And Nutrition:
Investing in a good nursery also introduce your child to a well-balanced and nutritional diet from an early age. Thus helping to develop healthy eating habits. Nowadays, childhood obesity has increased at an epidemic rate. Obesity in children and teens leads to serious health problems such as high blood pressure, high cholesterol, heart disease and type 2 diabetes. Nurseries in Buckinghamshire ensure that your child has a well-balanced lunch, along with nutritiousmid-morning and mid-afternoon snacks. Freshly cooked meals are prepared by cooks taking into account your child's dietary requirement.
Sufficient Exercise:
At a good nursery, healthy eating and sufficient exercise go hand in hand. Children are encouraged to go outside at some point during each day to get some fresh air, stretch their legs, and to take part in outdoor activities. They are supervised at all times by qualified staffs both inside and outside the building.
The staff members in Nurseries in Buckinghamshire work closely with your child and carry out observations regarding their development and progress. They always encourage your child to learn new things by experimenting and questioning.