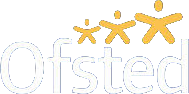 Nursery Care vs Home Care: Know What Your Children Need More
Now a day it is a trend that you send your children in a daycare nursery, it can be a planned decision or most of the time as a working parent you are obliged to send your little one in a daycare nursery for their better mental and physical growth. But it is also still now very much debatable that what is more important for your child's overall development? Nursery care vs home care. Though few people know the real advantages of both, all have their own opinion about the matter. But it is a very important decision to make for the overallgrowth of your children.
The Difference between Nursery Care and Home Care
There are many differences between your home environment and a nursery atmosphere. In your home, you always help your child in each and everything but when they go to the nursery they will be independent in many ways than others. They will have the opportunity to interact with others, they have to be more social to communicate with different age of people such as their fellow classmates, instructors, etc. They will learn more about the outer world which will be very helpful for their future.
Why You Need to Send Your Children in a Pre-nursery
It can be very advantageous for your child if you send them to a pre-nursery daycare because they can get used to the school environment. Though it is not always about nursery care vs home care, it is a lot about preparing them to face the world with a lot of comforts, ease, and pride. They will be prepared for the next stage of their life mentally and physically. They will have the behaviour of maintaining the routine such as mealtime, playtime, naptime, etc. The trained instructors will also help to nurture the curious brain of your child and help them to know more about their surroundings by discussing things with all the class. Basically, a daycare nursery will make your child school ready.
Choose the Most Reliable Pre-nursery
If you are going to make a decision of sending your little one to a nursery are you are in a dilemma between nursery care vs home care, understand the requirement of hem attending daycare and spending a good share of their time among children of their age.
You also have to decide which one will be the best reliable daycare for your child. You must be heard of Kids Kingdom Day Care (KKDC), we are one of the most reliable daycare for your children's in general growth. Our trained instructor will nurture your children's intelligence and curious mind. A visit to our daycare will help you to decide.