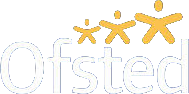 Preschool Nursery Adds Value to Your Child's Life:
Date:
25 / January / 2018
It might be a daunting task for young parents to stay away from their little ones. Many of you might dread the notion of putting your young child in a daycare center or a preschool nursery. But making a decision to enroll your child in a good preschool nursery can be highly beneficial for laying the base of your child's life's journey. As it is possible to create a greater impression on the person during the early years of childhood, even a small segment of educational and instructional activities every day can benefit him the most.
Give Your Child The Best Start
Preschool ensures that all children from birth to five years of age get the opportunity to discover life through play. A good preschool nursery creates a solid foundation before the children begin their primary school. A reputed preschool nursery hires experienced, qualified and skilled staffs. They make sure that the staffs regularly attain team meetings and various training courses to expand and upgrade their knowledge and skills. With a team of qualified and experienced professionals, they create a safe and nurturing environment for your child to play and learn. They focus on each and every child throughout their nursery life, imparting the necessary skills for a lifelong journey. An ideal preschool nursery offers inspiration by individually developing a curriculum for each child. In this way, they ensure to give your child the best possible start in life both academically, socially and culturally.
A reputed preschool follows a framework designed for delivering quality care and education to children in the early years of life where their prime focus is not only on formal education but on learning various skills through play. Your child is always encouraged and motivated by the caregivers to make choices and select his own area of interest. Through a play based curriculum, they motivate the child to question their own curiosity and obtain the answers in a fun and interesting way. Various activities are designed which allows your child to explore and learn continuously such as creative and dressed up role play, singing, painting, storytelling, numeracy, and literacy. They also learn computer and mouse skills, discover the outdoors, science and nature. Visiting local amenities such as post office, pet shop, library, local park, post office etc also adds value to their learning style. Various activities are carefully selected and planned to engage and interest each child, broaden their skills and ensure a series of fun. According to your child's age and stage of development, the rooms are set up considering their comfort and convenience. Teachers and caregivers make conscious efforts to create a bonding with the children at the preschool nursery. They also conduct regular meetings with the parents to give them a regular update on their child's progress and development.