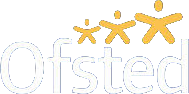 Let Your Child grow in Private Preschool Day Care Nurseries in Buckinghamshire:
Date:
1 / December / 2017
Early childhood education plays an important role in shaping up the future of your child. The physical, social, emotional development of your little ones in their early stages of life has a lot of significanceontheir overall development and future behavior. To ensure the well being of your kids, it is very important for parents to understand the need of investing ingood private preschool day care nurseries in Buckinghamshire. Researchshows that children's brain development at this stage plays a key factor, they are like learning sponges. During this early year of development, a good impression on their minds can be created.

Early Childhood Education

Private preschool day care nurseries in Buckinghamshire provide a strong foundation to help your child grow in life with a positive attitude. Early childhood education and support from the elders boost your child's confidence and nurtures their curiosity about the world. Research shows that children who receive good quality education taught about life skillsand getall-around supportfrom the people around in the early days of life are benefitted in many ways. By acquiring important life skills in the private preschool day care nurseries in Buckinghamshire, your child will become strong and ready to face the world with a zest. Thepreschool's design curriculum with a wide range of activities to stimulate your child's social, creative, communication and listening skills. This eventually helps in theiroverall development and growth.

Happy and Safe Environment

For working parents, it becomes difficult to give proper care and attention to their young child. Managing work and home simultaneously is not an easy task. Private preschool day care nurseries in Buckinghamshire provides a structured curriculumfor your child's learning and care. A safe, happy and stimulating environment is created for your child to play and learn under the supervision of professionally trained teachers and caregivers.

A private daycare nurseryhas innumerable benefits but before enrolling your child, you should keep the following things in mind:
While selecting a private preschool daycare nursery, you should keep in mind its location and the distance from your house or workplace. Choosing a preschool near your home or office is moreconvenient to drop your child and pick him up at the end of the day.


The Properteacher-child ratio should be maintained for individual attention and building strong relations with caring consistent adults. Individualized goals arestrengthened and an area of need is regularly monitored and addressed if the class size is small.


Be sure to check whether the preschool daycare nursery is clean, sanitized and hold a valid license to run a nursery.


Observe how the teachers and children interact. A good teacher helps the child to socialize, enhances the child's curiosity, and most importantly makes your child love going to school.
Choosing a good quality professional private preschool day care nursery in Buckinghamshire makes you assured that your child is cultivating knowledge, skills, and confidence with the help of childcare experts.