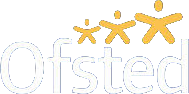 Send Your Child to a Daycare Nursery for the Best Learning experience:
Date:
12 / January / 2018
Working parents often feel anxious about the safety and security of their child in their absence. If you are a parent of a toddler and worried about your child's proper care and nurturing during your absence then taking help of a daycare nursery can provide your child with excellent benefits. The child will get quality care and affection and would be able to spend time with children of the same age. This will help the child adjust and mix with people when you are not around and eventually will help him become emotionally and mentally stronger.
Importance of Day Care Nurseries
Daycare nurseries ensure that all children who join them from the early stage of their life to five years of age, get the opportunity to discover new aspects of life and learn various life skills and motor skills through play.Thus, it helps them build a strong foundation before they begin primary school. They focus on the goal ofmaking the children learn while they play by providing a safe, stimulating and developing environment. Guided by well-trained and experienced professionals, these nurseries boost your child's confidence and curiosity about things around them.
Through interaction with children of the same age group and caregivers,your child not only develops communication skills but also gains vital social skills such as expressing his own thoughts, listening to others, sharing, co-operating, and making friends. The children who attain a daycare nursery are thus better equipped to a new learning environment. They have greater social skills, can adjust easily and feel comfortable if put in a different environment.
Provide Individual Care to Each and Every Child
A professionaldaycare nurseryoffers dedicated caregivers to nourish and care for each and every child, throughout their nursery life. They maintainan adequate caregiver to child ratioso that they can give individual attention to the child as per his needs. This builds a strong relation of the child with care consistent adults. They implement play-based curriculum to help the child learn in their own way and at their own pace even without feeling the pressure of learning. They allow your child to explore these play-based learning practices by designing various activities such as role-playing, singing, painting, storytelling, discovering the outdoors, nature and science, visiting local amenities such as alocal park, post office, library, bank, pet shop etc.
Tools Based Learning to Improve Motor Skills
The child develops his gross motor and fine motor skills through engaging in different activities. Your child learns to play in an environment where he/she is physically engaged with various tools and materials as well as interacting with peer group and adults.
Nutritious Food and Doctor Facility
They also have an in-house doctor to attend to a child if the situation demands. A good day care nursery stresses on the equal importanceof healthy eating and sufficient exercise. They ensure that all the children can enjoy a well-balanced as well as afreshly cooked mealat the daycare nursery so that your child's dietary requirements are fulfilled.
Therefore, sending your child to a good daycarenursery ensures that your child is given the best possible start in his/her life in all the possible way.