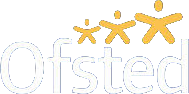 Teach Your Children the Art of Giving
Date:
25 / October / 2018
All of us want our children to be raised as good individuals. We always craft a vision or mental picture; our children would be loved by all in the societies by being generous, kind and thoughtful in nature. But inculcating thoughtfulness and kindness may not be as easy it sounds. It is rather esoteric than just the meets the eye. As for example when you see your little ones starts to throw tantrums just because you deny him or her to watch television, it gets tough to guide them in the right direction. Kids Kingdom being reputed private nursery Aylesbury, we help the toddlers to become the receptors of the kindness by augmenting their inner feelings of joy and happiness. We carefully enhance their overall wellbeing by enriching their behaviour as well as building a circle of positive friendship.
We at Private Nursery Aylesbury Follow These Steps to Help Children Be the Giver of Empathy and Kindness:
Improving Manners Through the Power of Words
We always introduce to our pre-schoolers with the two most important words in daily life- thank you and please. We often ignore the power of these two words in our daily life but it can radically improve any type of conversation between two people. We reinforce the mannerism among the children by encouraging them to use these two words in every communication process. Nevertheless, the children at KKDC, private nursery Aylesbury brightened up the day of others by offering them politeness through the usage of these two words.
Engaging in The Activities of Kindness
We motivate children to engage in several volunteer activities to enhance the kindness among them. At KKDC, private nursery Aylesbury we assist little ones to bake for their friends and elderly grandparents to make them understand about the importance of the random act of kindness as well as helping others.
Encouraging them to Smile and Wave
Smiling is one of the most powerful therapies that can make a difference even during harsh times. We encourage children to smile as often as possible to the people around them to show a friendly attitude and face to everyone they come across. It makes them attract positive energies by offering a simple act of kindness.
When children learn to be kind towards society by doing well to others, it also becomes beneficial for their physical and mental growth. Well-liked and happier children also excel in academics. So if you want to improve the outlook of life in your children, then offer them the best environment of learning at the Kids Kingdom Day Care, a well-known private nursery in Aylesbury.