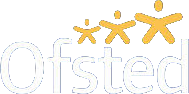 How to Choose the Best Day Care Nursery in Bedgrove For Your Toddler
Date:
15 / November / 2018
When it comes to childcare, proper attention, care, affection, and love is what required to let them flourish fully. Every child is a precious gift and we need to ensure that they receive the best of care during their growing years. However, it is not always possible to raise them single-handedly. You will have other work for sure. You will have to go to work, the market and other such important places where carrying your toddler would not always be possible. For all your child-care concerns, day care nurseries in Bedgrove can provide you a lot of help in looking after your child when you are away and also help you in raising the baby in the best possible way. The staff in a good day care nursery in Bedgrove will ensure that your child gets all the attention during your absence and also get to learn a lot of life skills through play.
However, if you are thinking of how to choose the best one among all the day nurseries in the area, then look for these few basic requirements in the location.
Child Proof Area
A good day care nursery in Bedgrove will have a child-proof area to ensure that no child is hurt during their stay at the nursery. The furniture should be meant for children with no sharp edges or corners. There should be an attendant at each and every door so that no child can gout without being accompanied by the attendant.
Hygiene
Hygiene is of utmost importance in a day care centre as young children are more prone to catching infections. The whole area should be sanitised regularly and if any child falls sick, they should be kept in a separate room and the parents should be contacted immediately to take them home.
Good Food
Food plays a vital in the growth of children. The food served at the nursery should be freshly cooked and also, they should be encouraged to eat whole foods with all the nutrition. Fruits, vegetables, and milk should be a part of their daily diet at the nursery.
Play Area
There should be enough space in the day care nursery dedicated as a play area. For playtime ensures proper growth in children. It increases their motor skills and let them learn even without knowing that they are learning.
Kids Kingdom Day Care, one of the top-most day care nurseries in the UK provides great care to children during their stay at the nursery. For more query, get in touch with them or visit their website at kidskingdomdaycare.co.uk.