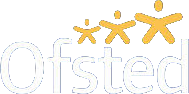 4 Reasons Why Day Care Services in Buckinghamshire is Apt for Children:
Date:
22 / November / 2017
Every child is naïve and pure like a blooming flower. They deserve love, affection, and care. But if you havea child with special needs, it might be adifficult and stressful task for you to find any reliable and quality caregiver for your little one. A child with special needs due to his physical, emotional or health reasons, requires some extra nurture and attention. As a parent, you will be looking for a place where your child can feel safe and secure and will help him meet his needs through careful planning. There are manycentersproviding special needs child care in Bucks. Theyhaveexperienced and trained staffs who providequality care along withthe required attention and love.

Things you should look for while choosing a centre providing special needs child care in Bucks:
Caregivers should provide consistent love and quality care to your child and make sure that the child feels comfortable and happy in presence of the caregiver.


Child care provider should have experience working with children with special needs and one who knows to adopt the activities as needed and understands the challenges of working with children with special needs.


They should work to meet the needs of your child and provide guidance and support to the parents and family members on how to raise the child properly.


The environment of the child care centre should have a balance between restrictions and free-flowing tendencies for the emotional development of the child with special needs. You should look for a place where discipline is maintained to handle the different behaviouralchallenges of the child.


Parents and teachers should partner with each other to ensure effectivechildcare and formulate a way to ensure proper growth of the child.


It is important for you as a parent to observe the interactions between your child and the caregiver at the childcare centre in Bucks. The child needs to be happy at the place where he will spend a few hours every day.


You should look for a place which provides safety, appropriate stimulation for your child's development and encouragement that matches with his diagnosis and need for soc
ialization.


The child care center should evaluate the child's need on anindividual basis and should determine reasonable accommodation to meet your child's need.


A center providing special needs child care in Bucks should follow a customized learningstructure and activities based on your child's unique needs and demands to ensure the child's growth.
Find out about all the places providing special needs childcare in Bucks before enrolling your child in that.Ask your child if he/she likes the place and the people after you let him interact with them. The right place shouldhelp your child with early childhood development in a meaningful manner while removing the barriers to learning by giving your child extra support and attention which the child requires.