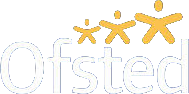 Why Is It Important For Parents to Spend Quality Time with Their Children
So your child is ready to go to nursery school. You have potty trained her, packed her favourite lunch and prepared her well to ensure a smooth transition. But wait! What is she wearing to school? Parents do everything to prepare their children for school, but seldom do they give any importance to their dressing. Your child has to do a lot in school, so she must wear clothes she feels comfortable in and is easy for her to manage.

Parents must give special attention to what their children wear to school. Here is a guide that will help parents understand how to dress their children for nursery school:

1. Choose Dark Coloured Dresses

Children often get involved in messy play at school, so it is best to dress them in dark coloured clothes. The children learn about colours, textures and patterns in nursery school, so they often play with paint, clay or glues. These can stain and soil their dresses. If your child loves wearing light coloured clothes, make sure they wear aprons. Keep a few pair of clothes for school only. No matter how hard you try, they will get soiled, so separate the party dresses from the school dresses.

2. Make Sure the Dresses Fit Perfectly

Make sure you dress your child in clothes that fit her perfectly. Clothes that are too tight will make them feel uncomfortable, while dresses that are too lose with increase the chances of falling or tripping while playing. Dressing your child in perfectly fitting clothes helps them concentrate on their activities. This is also true for footwear. Consider comfort, support and safety factors when choosing footwear.

3. Dress According to the Climate

Consider the weather condition when choosing a dress for your child. For the warmer months, dress your child in light and full-sleeved clothes to prevent sun-burn and avoid the harmful effects of UV rays. Make sure she wears a hat to save her face and eyes from the sun. For winters, dress your child in layers so that she can remove a layer if she feels hot inside the classroom.

There are a few more things that parents must know about dressing their children. They are:
Label every item of your child's clothing including shoes. This helps teacher identify which items belong to your child.
Always send an extra pair of clothes to school. If the clothes become too dirty or they vomit, the teachers can change their clothes.
Make your child wear dresses that she can manage on her own. Say for instance, elastic pants are better than buttoned pants, since children can manage them better.
Do not allow your child to wear jewellery to school.
Make sure the footwear is comfortable and of the right size
Make sure your child wears sober dresses to school. She needs to understand school wear is different from party wear.
By helping your child stay comfortable, you can ensure better learning. So use this guide to dress your child for school.