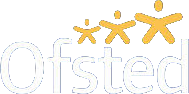 Why Choose Ofsted Inspected Daycare in Bierton
Is your child ready to go to a nursery school or daycare centre? In order to ensure the best care and best possible education, it is recommended that you choose an Ofsted inspected daycareBierton or any other location close to your home. So what is Ofsted and what do they do?
Ofsted is the Office for Standards in Education, Children's Services and Skills and this body is responsible for inspecting and regulating the services that care for children and young people as well as services that provide education for learners of all age groups. It is also responsible for provide necessary information to the parents, encourage improvement and hold schools to account. Ofsted works directly with the parliament and is an independent and impartial body.
Registered childcare providers are included under one of the following categories:
The Early Years Register: childcare providers who care for children up to the end of reception class are listed on this register and it includes daycare nurseries, preschools and childminders.
The Childcare Register: Out of school providers that care for children between the age of five and eight are listed on this register.
The Voluntary Childcare Register: childcare providers who are registered but cannot be listed under the above two registers are listed in the Voluntary Childcare register. This includes nannies with registration, childcare services for children over the age of eight years, and other groups offering variety of learning and skills for children.
To find the best Ofsted registered daycare centres in your area, you can consider getting references from friends and family or checking the registers to find the list of childcare service providers in your area. However, once you have decided which daycare your child is going to attend, you need to put in some more effort to ensure it is the best fit for your child. You can do this by asking specific questions to the daycare centre staffs. Some important questions to be asked are:
Ask for a copy of the Ofsted registration certificate. You can also check the registration status of a specific daycare or nursery on the Ofsted website. The information is also available through the Family Information Service.
Inquire about staff qualification. All the staffs in a daycare or nursery must meet the minimum qualification criteria specified by the Ofsted including training in first aid.
Take a look at the Ofsted inspection report to know about the pros and cons of the daycare or nursery you have chosen. You can get copies of the report from the daycare or nursery or download it from the Ofsted website.
It is important to find an Ofsted registered since all the schemes to help with the costs of child education such as working tax credit, childcare vouchers, and others are applicable only for registered daycare centres. Therefore, it is important for parents to find Ofsted registered daycare or nursery schools to ensure the best care and education for their children.