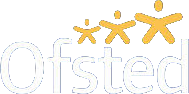 Why Do We Send Our Children to Pre-School Nursery?
Deciding to send your child to a nursery can be a difficult decision to make. It isn't a choice that you are happy to make but dictated by situations in a fast moving world. Besides, there are many benefits which will have adirect impact on your child's development. You are sure to miss some important moments while your child is growing up. Yet the financial gains now can really help shape the future of your child going forwards.
Some important guidelines that will help you and your children going to a Pre-school nursery:
Time to grow:
For many children, thepre-school nursery is their first experience of interacting with teachers and group of children. It's an opportunity to learn, follow instructions, and begin the foundation for learning that will occur in elementary school. As kindergarten becomes more academic, many parents look forward toputting their child on thepath to success in school.Day care centers like Kids Kingdom DayCare teach the basic skills to the children. As the children continue to grow there is less pressure on the parents to teach basic rules of hygiene and sanitation.
Promotes social skill:
In order to learn something, a young child needs to feel cared for and secure in the surroundings. A small child is able to spend some time away from their parents and build trusting relationship with adults outside the family. The staffs help build a close and personal relationship with each child under their care. Day care nurseries follow certain modules where they train their staffs to provide kids with theadequate learning experience. The group activities which the children indulge themselves inhelps in getting acquainted with other as well as adapting themselves to new circumstances. It helps them to learn how to behave in public, socialize with new people moreover be sociable.
Children get to make choices:
Children have several choices of activities. Parents who have less time to guide their children throughout the day, get the help from these professionals who encourage the children to choose small activities that interestthem.Small activities such as painting, drawing, building clay art and other such activities help them develop better coordination. Moreover, the staffs at the pre-school nurseryuse several elements to search and configure out their minds on how to interact with other childrenwhen they are in a group.
Learn to take care of themselves and others:
Children's sense of competence and self-worth grow in a shared environment. They also learn to take care of themselves and help others. Small habits which they pick-up at the pre-school nursery, they use themthroughout their lifetime.
You should always choose a pre-school nurserywisely as it concerns your children. You may speak to the staffs at Kids Kingdom Daycare for having your child enrolled in the Pre-SchoolNursery section.They provide great care for the children as well as provide cost effective day care while being exceptionally professional.
Happy parenting!