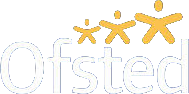 Why Should You Teach to Code at Preschool?
Date:
04 / October / 2018
There are several ways to make the children future ready. When it comes to developing their emotional, language, physical and social aspects; introducing the concept of coding can really be helpful. Coding helps children to develop several important areas such as academic qualities, emotional qualities such as perseverance, organizing skills and nurture their persona for the upcoming digital age. Kids Kingdom being reputed private nursery Aylesbury encourages and teaches children activities such as reading, sports, dancing. Unlike other private nurseries in Aylesbury, Kids Kingdom believes in preparing children for the futuristic digital world where dynamic problem-solving skills and creative applications of technology are prioritized than any other subject matter expertise.
Here We Have Outlined the Top Reasons to Why We Teach Children Coding
Stimulating Creativity Through Programming
Creativity is one of the crucial factors that differentiate one individual from another. Learning coding or programming is similar to learning a new language, so it enhances the creative side of the children. At the Kids Kingdom, private nursery Aylesbury, we believe, children don't need to be necessarily grown up as a programmer if they learn to code in the preschools, rather it nurtures their logical thought process. Coding is a crucial step to increase worthwhile creative skill through technical learning process enabling the children to thrive in the digitally connected universe. At the Kids Kingdom, private nursery Aylesbury, we augment the abilities of every child to connect with the present ideas with fresh approaches with the basic programming language, like using blocks, controlling small robots and so on. We taught our pre-schoolers to be the problem solvers and thinkers for the future generation.
Programming Aids Confidence to Build Among Children
Nurturing confidence and interest among kids are not as easy it sounds. Learning a new activity such as reading or a musical instrument can be monotonous and unattractive. But at Kids Kingdom private nursery Aylesbury, we create an environment of motivation and confidence to imprint in them an authentic desire to learn while creating something meaningful. We have seen children learn technology at a fast pace, and we provide them with interactive games to learn coding to let them enjoy their activities.
Coding Helps in Maths
Math can be dreadful to many, but if we teach our children to love maths from their tender age it may inculcate the interest into them. Children become stronger in maths when they apply real-world applications through programming in their learning process. At the Kids Kingdom, we encourage them to learn maths with the help of more fun related activities to coding.
If your child has not yet kick-started to learn to code, provide them the best environment at the Kids Kingdom!