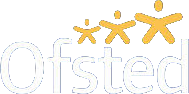 Give Your Child The Best Start In Life at Day care Nurseries In Bucks:
Early childhood upbringing moulds the child, which eventually forms the basis of his lifelong journey. Every experience or encounter they come across presents a new learning opportunity for young children. To set your child up for a proper upbringing, you need to take care of his physical and emotional well-being. You can enrol your child at a day care nursery in Bucks for a fun yet educational upbringing while you are at work. By providing a solid foundation for learning both socially and academically, day care nurseries in Bucks help your child to take up life with a positive attitude. You can feel assured that your child is well nurtured in a happy, safe and stimulating environment. At the same time, the child is building knowledge, skills, and confidence which will enable him to do well in the latter stages of life.
Imparts Various Life Skills:
With a team of qualified, experienced and caring staff, these day care nurseries dedicate themselves to bring up each and every child and make sure that they are happy and healthy throughout their nursery life. They put in all the efforts in imparting all the necessary skills before the children embark upon their lifelong journey. Staff regularly attend team meetings and training courses to expand their knowledge and develop various skills.
Inspires A Thirst for Learning:
Day Care Nurseries in Bucks provide inspiration to children by developing a curriculum for each child. Children are encouraged to make choices and select their own area of interest and most activities are child-initiated and adult-led. Lessons are imparted in a fun and effective way which encourages your child to be a smart and effective learner. Various programmes and activities are designed to inspire a thirst for learning with eagerness and enthusiasm. Such as creative role-play, storytelling, painting, singing, developing computer and mouse skills, discovering outdoors, science and nature etc. As your child interacts and communicates with teachers and peer groups, he/she acquires vital skills such as expressing own ideas, listening to others, sharing, cooperation, making friends and becoming accountable for the actions.
Increases Attention and Concentration:
Children are curious by nature, so they are always interested in discovering new things. Day Care nurseries in Bucks offer maximum opportunities to children to discover new environments, new experiences and make new friends. They learn to maintain a balance with the ability to listen, follow directions, participate in group tasks, thus developing the much-required skills of concentration and paying attention.
While enrolling your little one in a day care nursery in Bucks, you should discuss your child's routine, allergy, dietary requirements, likes and dislikes with the management team. This will enable them to plan the activities for your child accordingly, before the start. If you have any question in your mind regarding the structure, fee, curriculum, and policies you can discuss with them beforehand.